---
Winners in the category Ongoing Projects
1First classified: project "Support to the Ministry of Agriculture, Forestry and Rural Development in Kosovo in legislative and policy development and in implementing the Agricultural and Rural Development Program".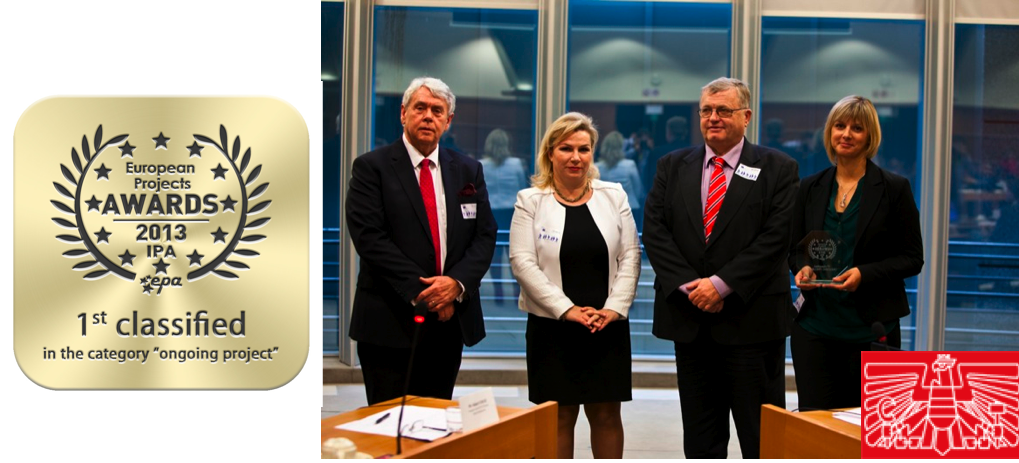 The Award was handed in in by Magistrate Robert van Es Founder of the EPA TCP UK and head of Nautilus PM to Mr. Franz Patschka - Head of the Department of International Cooperation and Ms. Michaela Pichler Resident Twinning Advisor from the Austrian Agramarkt.
---
2Second placed: project "Developing the entrepreneurial society in Western Balkans and Turkey – made by the South East European Centre for Entrepreneurial Learning".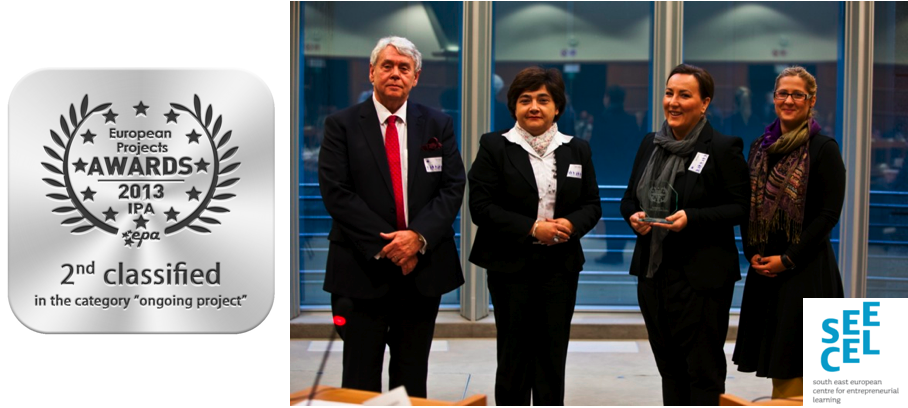 The Award was handed in to Ms. Efka Heder the Director of SEECEL, Ms. Sandra Rončević - Assistant Director and Ms. Sonja Segvic - Office and Event Manager.
---
3Third classified: project "KEY Q - A Key for the Quality in the development and responsible value build up of agro-food resources from both Adriatic coasts" presented by the Agency for Rural Development of Istrian County Ltd. Pazin CROATIA.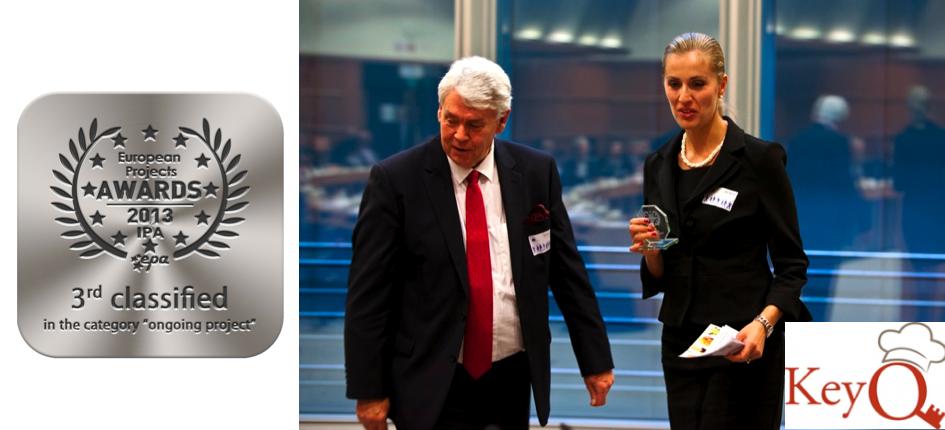 The Award was handed in to Mrs. Jasenka Kapuralin - Development Programme Manager at AZRRI-Agency for Rural development of Istria ltd Pazin.
---
Winners in the category Concluded Projects
1First placed: project "Western Balkans Regional Competitiveness Initiative of OECD France".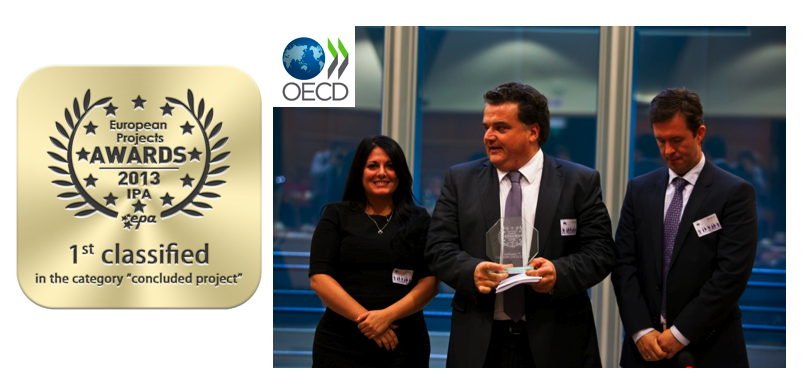 EPA Award handed in by Mrs. Roberta Mancia Layer and Academic Consultant for the European Academy for education and social research to Mr. Alan Paic - Head of Programme OECD, Mr. Milan Konopek - Project Manager, OECD Investment Compact for South East Europe
---
2Second classified: project "Strengthening of the Data Protection Commissioner Office in Albania for Alignment with European Standards"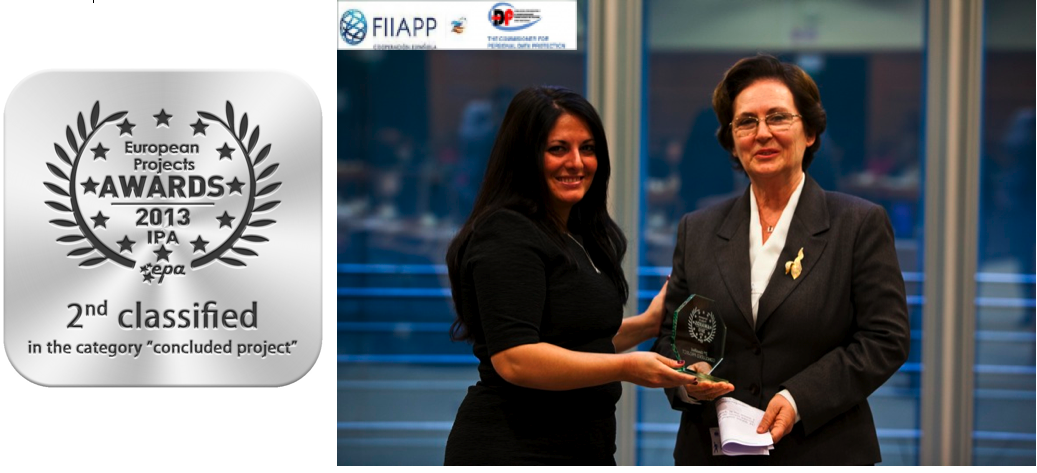 The award was handed in Ms. Flora Çabej (Pogaçe) – Commissioner at the Commissioner for Personal Data Protection of Albania and Ms. Elka Dafa - Specialist of the Department of Legal Procedural Affairs and Foreign Relations at the Commissioner for Personal Data Protection of Albania.
---
3Third placed: project "Vojvodina Metal Cluster for the project Vojvodina Metal Cluster – VMC"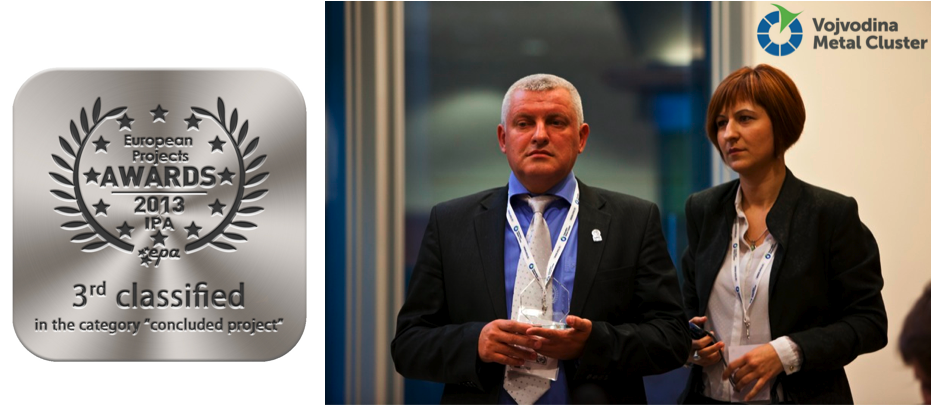 Epa Award handed in to Mr. Zoran Pekez - Cluster manager Vojvodina Metal Cluster, Ms. Milica Jovicic - Assistant to manager, Mr. Vladimir Pandurov - Business Development Manager Vojvodina.
---
AD PERSONAM AWARDS
A distinctive feature of this year's Awards were the 6 Ad Personam nominations for the 2013 Award for Outstanding Achievements in Regional and Local Development. To receive the Award were:
+Mrs. Mercedes Bresso, Vice President of the Committee of the Regions, awarded by Mario Baldini
---
+Mr. Gian Mario Spacca, President of Marche Region (award received by Mrs. Paola Giorgi, Regional Minister for the European Policies, EPA Award handed in by Dragica Martinović, Representative of the EESC and Director of Representative Office of Croatian Chamber of Economy)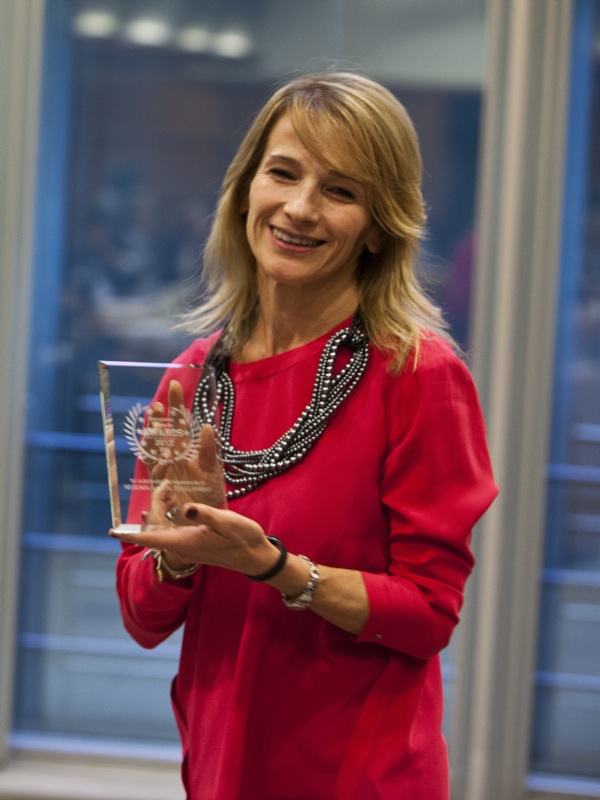 ---
+Mr. Oriano Otocan, President of ALDA and Head of the Department for International Cooperation and European Affairs at Region of Istria, EPA Award handed in by Dragica Martinović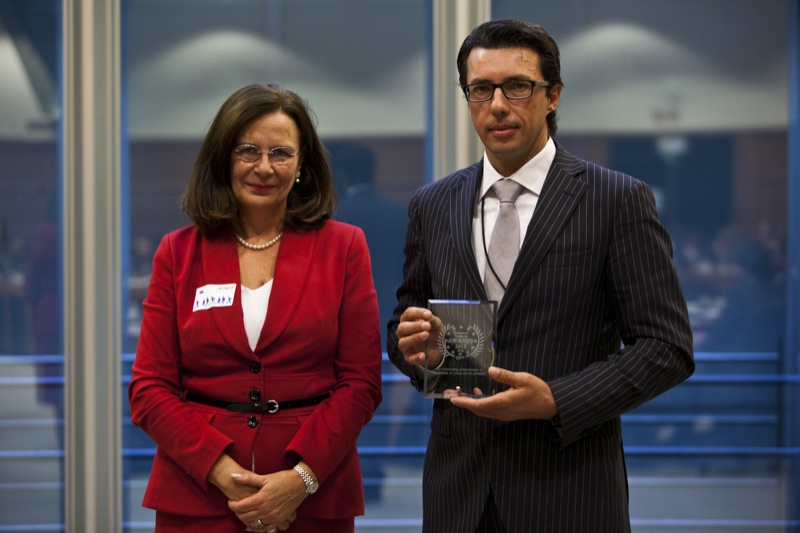 ---
+Mrs. Marialuisa Coppola, Regional Minister to the Economy and Development at Veneto Region, EPA Award handed in by Dragica Martinović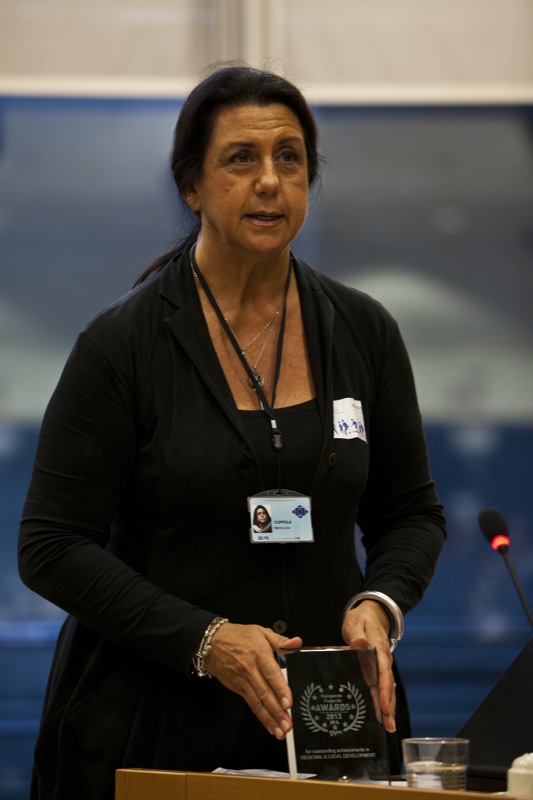 ---
+Mrs. Bettina Gilbert, European Projects Manager at Waste & Resources Action Programme in Wales, EPA Award handed in by Dragica Martinović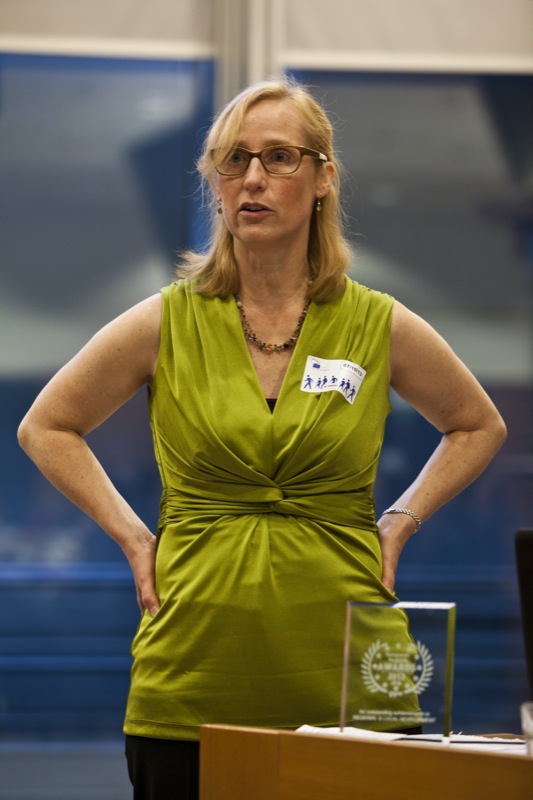 ---