The European Projects Laureats (EPL) 2014 are:
1Ivan Jakovčić, Member of European Parliament (Croatia), achievement:
Initiative in creating the Adriatic Ionian Euroregion, the backbone of Adriatic Ionian Macroregion, and leading its political and strategic development from 2006 til 2011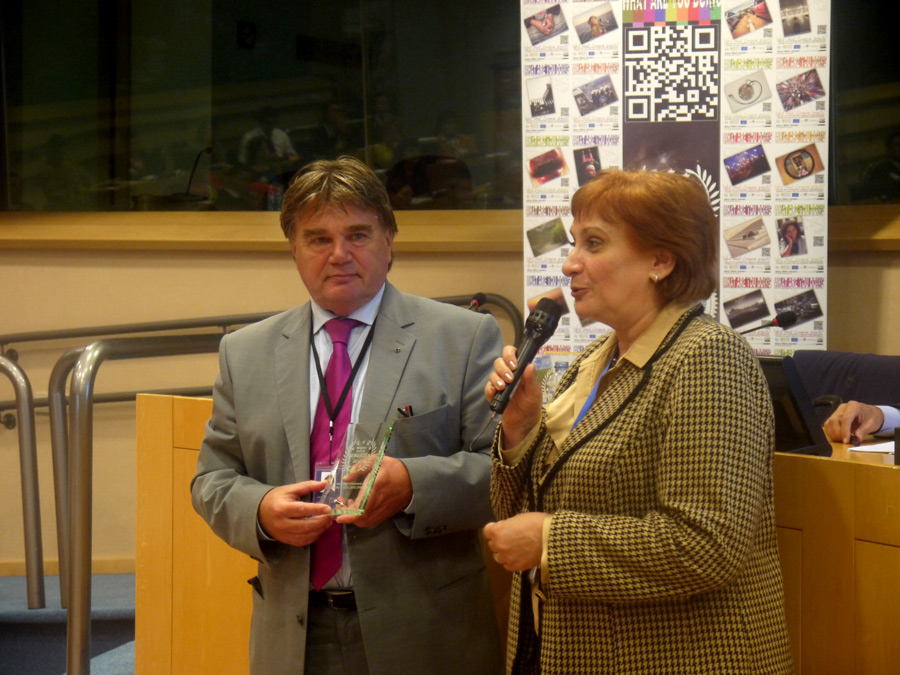 ---
2Peter Kaiser, Governor of Land Kaernten (Austria), achievements:
the particular zeal in advocating for Europe, the constant contribution to European integration by promoting Europe on the regional level
the initiative of the program "Carinthian pupils to Brussels" launched in 2013
the initiative "Politics on Tour" which brings together students and political actors in order to discuss EU-relevant topics related to economics, taxes, migration and youth policy at eye to eye level and reinforces the awareness about the EU, its possibilities and opportunities for a common, integrated European future.
the efforts put into negotiations in the Committee of Regions that influence European regional policy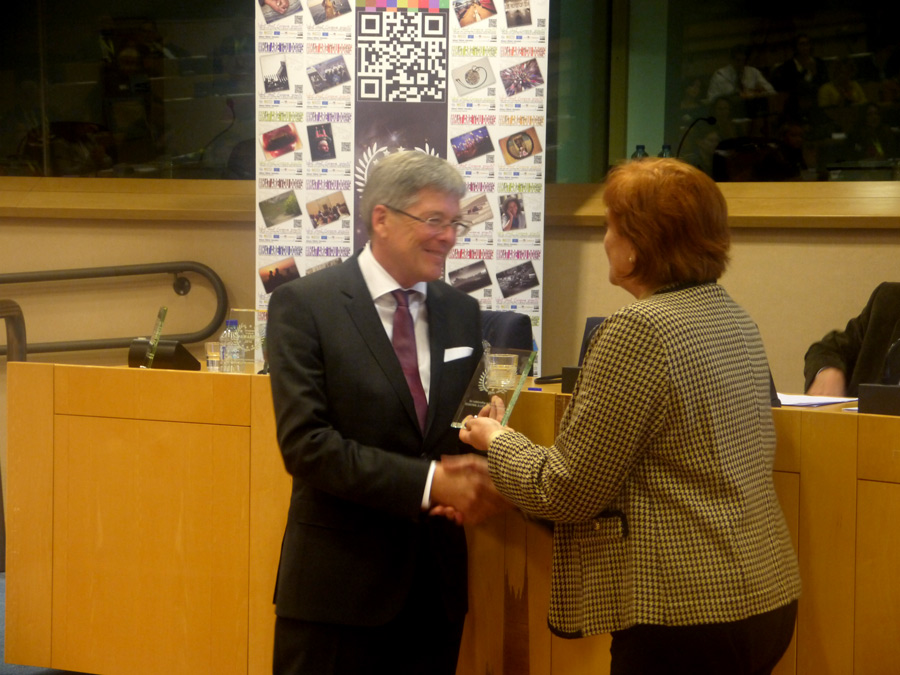 ---
3Anna Maria Darmanin, Chair of the Single Market Observatory of the European Economic and Social Committee (Malta), achievement:
delivering the European Economic and Social Committee's Opinion 'An action plan to improve access to finance for SMEs' in the role of Rapporteur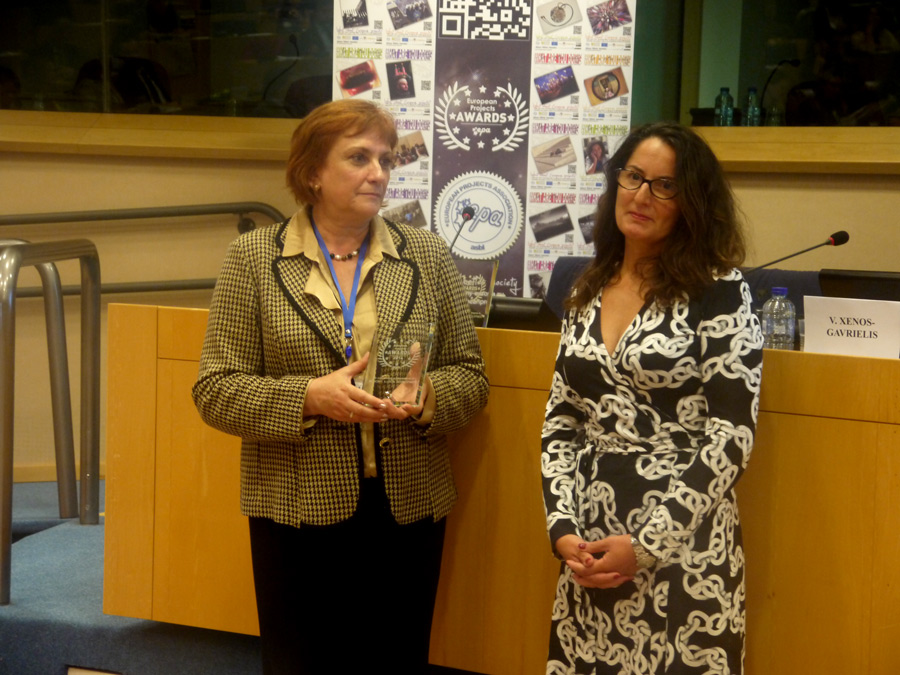 ---
4Gian Angelo Bellati, Secretary General of Unioncamere del Veneto (Italy), achievement:
Carrying out the role of Secretary General of the Chamber of Commerce of Veneto Region - Eurosportello Veneto impeccably for years and with the advocacy that ensured the success of European projects in various sectors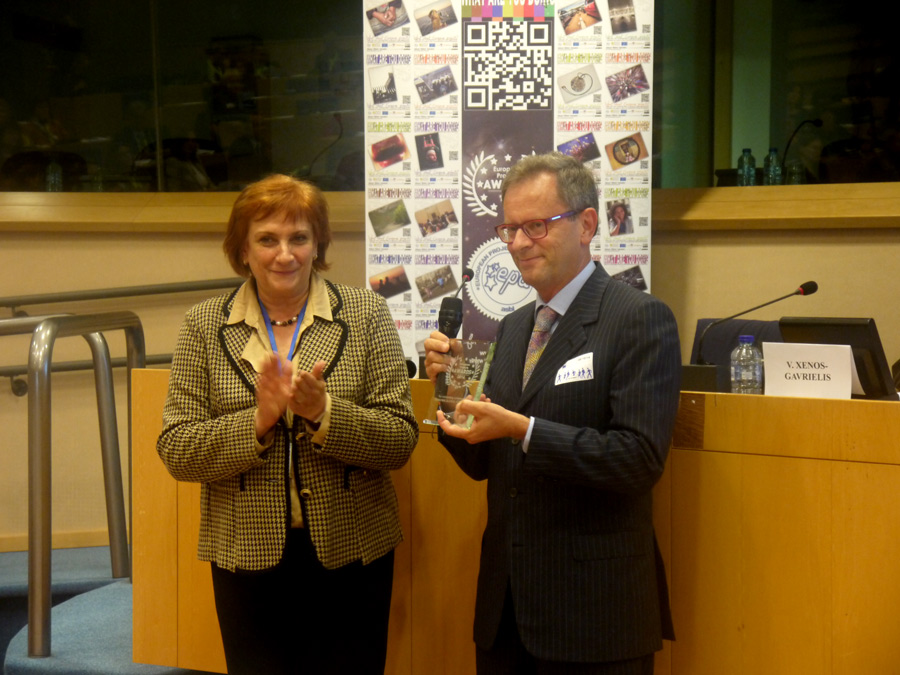 ---
5Jerald Cavanagh and Padraig Kirby, Institute Librarian and Senior Library Assistant of the Limerick Institute of Technology (Ireland), achievement:
the project EU TEMPUS Developing Information Literacy for lifelong learning and knowledge economy in Western Balkan countries. (€1.2m project includes EU partners from Greece, Romania and the UK and partners in the Western Balkans and is implementing transformative Information literacy initiatives across Universities, libraries and communities in Albania, Bosnia and Herzegovina, Montenegro and Kosovo under UNSC Resolution 1244/99.)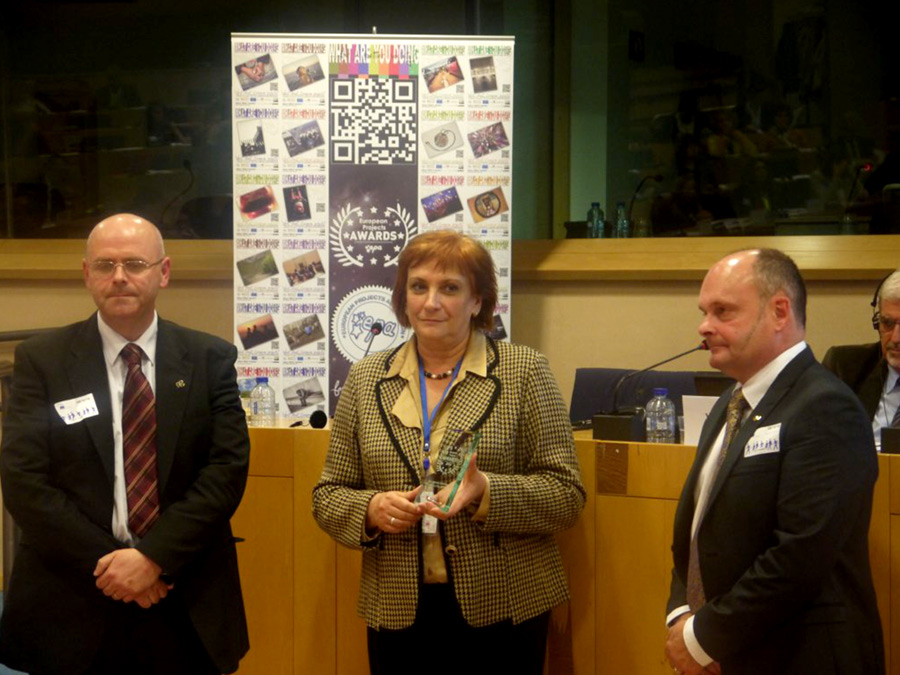 ---
6Erradi Noureddine, Chairman of IEA (Belgium), achievements:
for more than 25 years' work in the field of integration and intercultural competences
development of an integration concept successful and recognized all over Europe; implemented in the Nordic Countries in their educational training program for teachers, police and trainers; used in the cities: Stockholm, Helsinki, Oslo, Bergen, Copenhagen, Tilburg, Arnhem, Amsterdam; introduced in the new integration plan for 2015 of the French Belgium government; included in 2015 integration plan of The City of Madrid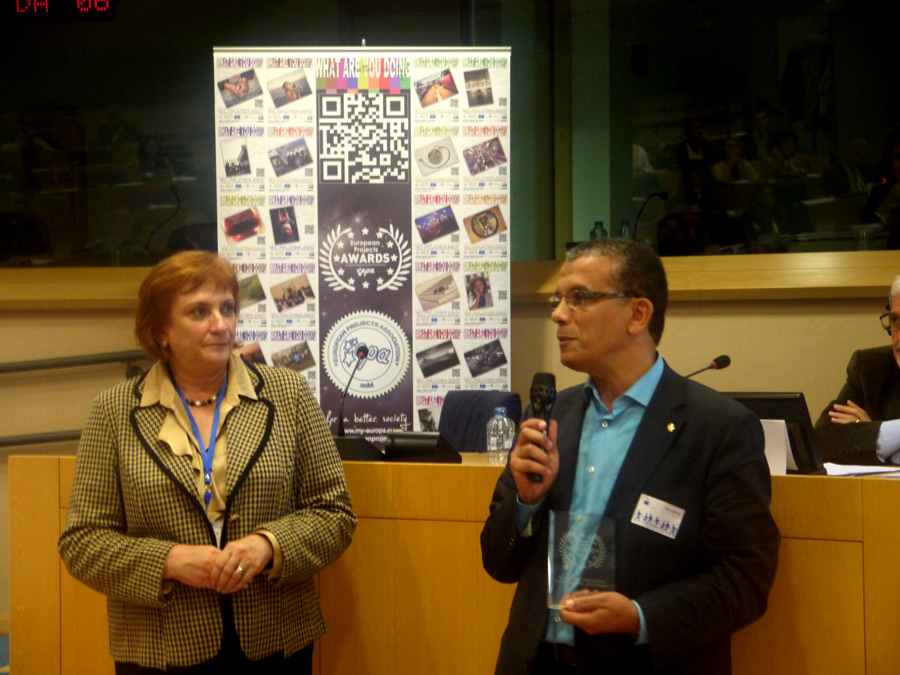 ---
7Enrique López Veloso, Director of the International Office of the University of Santiago de Compostela (Spain), achievements:
European Expert /Rapporteur - Embracing the Modernization Agenda
European Senior Expert, Program for the support of the reform of the higher Education and research system in Argelia
European Commission, SMHES 145175-2008 TEMPUS, Plan to Establish Research-Science-Enterprise oriented Universities for the benefit of Society (central Asia, 5 countries, 35 partners)
EACEA European Commission Erasmus Mundus EXPERTS I I – South East Asia.
EACEA, Coordinator. 2012 Project PEACE European Commission EM2 lot 1 Jordan, Palestine, Syria, Lebanon
EACEA, Coordinator.2013 Project PEACE 2 European Commission EM2 lot 1 Jordan, Palestine, Syria, Lebanon
EACEA, Coordinator, 2013 Project EUPHRATES European Commission EM2 (INDIA)
European Commission,Tempus UMEI 2011 Universités du Maghréb: EnseignementInclusif Algerie,
Morocco, Tunisia. 516982-TEMPUS-1-2001-1-BE-TEMPUS-JPGR
European Commission 2013 , Coordinator, Tempus MON PROG (MOROCCO)
European Commission 2013, Quality coordinator, Tempus EIGER (Georgia)
European Commission 2013, Quality coordinator, Tempus SAMUZ (Central Asia)
European Commission 2013, local coordinator, Tempus ESPRIT (Israel )
European Commission, Quality coordinator, Tempus EIGER (Georgia)
EACEA European Commission, local coordinator 2011, 2012 Erasmus Mundus MARCO XXI and ALRAKIS (I and II) - Central Asia and South Caucasus.
EACEA European Commission, local coordinator, Erasmus Mundus EXPERTS I, II and III – South East Asia (2010, 2011, 2012) .
EACEA European Commission 2009, coordinator, Erasmus Mundus External Cooperation Window Lot 15, Brazil (20 universities)
EACEA European Commission 2009, coordinator, Erasmus Mundus External Cooperation Window Lot 17, Brazil, Uruguay, Paraguay (20 universities)
EACEA European Commission 2009, coordinator, Erasmus Mundus External Cooperation Window Lot 18, Peru, Bolivia, Argentina (20 universities)
EACEA European Commission, Erasmus Mundus External Cooperation Window Lot 9 (Kirgizstan, Uzbekistan, Tajikistan, Kazajstan) (19 universities)
Tempus SM-159186-2009 Corinthiam – Israel and Palestine
Tempus ETF-SM-00074-2008 , local coordinator ,Central Asian Network for Quality Acreditation and Assurance – CANQA (Central Asia)
EACEA European Commission local coordinator, Erasmus Mundus External Cooperation Window lot 9 (20 universities in Central Asia) and Asia Regional (18 universities in India, Nepal, China, Indonesia, Buthan and Philipines)
European Commission, Coordinator Tempus JEP MEDA 33076 (2005 call) Morocco (14 universities involved)
European Commission, coordinator Tempus JEP MEDA 33060 (2005 call) Tunisia (24 Universities involved)
European Commission, local coordinator Tempus Meda – Quality assurance in Moroccan Universities AQAUM 34005-2006
European Commission, coordinator Tempus JEP IGBRIU MEDA 31187, Call 2003 Morocco (21 universities involved)
---
8Gregory Makrides, Director of Research and International Relations of the University of Cyprus and President of the Cyprus Mathematical Society (Cyprus), achievements:
coordination of European Comenius projects EDIPED (2002-2005); development of the European Digital Portfolio for Educators, MATHEU (2003-2006); Identification, Motivation and Support of Mathematical Talents in European Schools, the Grundtvig MP project CAREER-EUshop (2008-2010); One-Stop-Service Career Guidance Counseling for Europeans, the ERASMUS project INENTER (2010-2012); improving the Placements and Internships from Academic to Enterprises, the Cyprus National Structural Funds project on Developing Liaison Offices between Academia and Industry (2009-2015), the Comenius MP project Le-MATH(2012-2014); Learning Mathematics through new Communication Factors, the Erasmus for Young Entrepreneurs , "Cyprus EYEs are open (Cycle 3) and "Europe EYEs are open" (Cycle 4, 2010-2014)
founding ERACON ERASMUS conferences and GO-Exchange Fairs since 2005, MEDCONF in Mathematics Education, the International EUROMATH pupil conferences, the EAST-MEETS-WEST on Innovation and Entrepreneurship, the SEEMOUS Olympiad for first and second year university students, the Mathematics Relay competition, the Mathematics Theatre Competition and the European MathFactor competition as outcomes of projects in sustainability and exploitation
organizing and training in several Grundtvig-Comenius courses and offering more than 60 courses since 2005 including those resulting as deliverables from all the EU funded projects mentioned in the above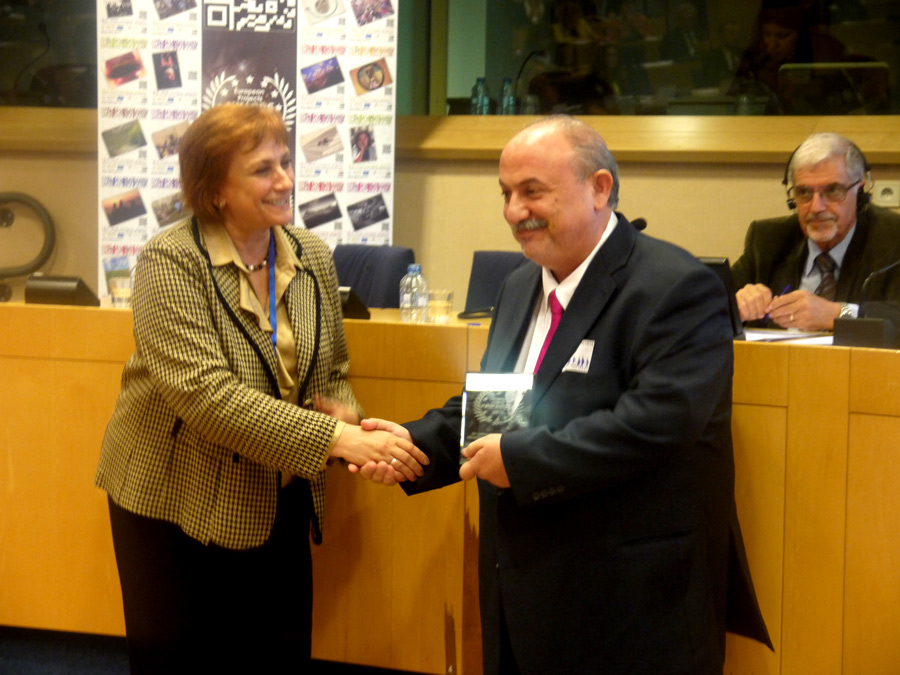 ---
9Philippe Mestre, Director of EGTC Eurorégion Pyrénées Méditerranée (France/Spain), achievements:
steering EGTC EuroregionPyrenées - Méditerranée into the active European grouping of territories which has implemented several successful projects, with attention to innovation and sustainability in their outcomes
project Interreg B SudOe 'Creamed' consisting in a network of cross-border support to business incubators that already earned it the title of the 'EGTC of the year 2014'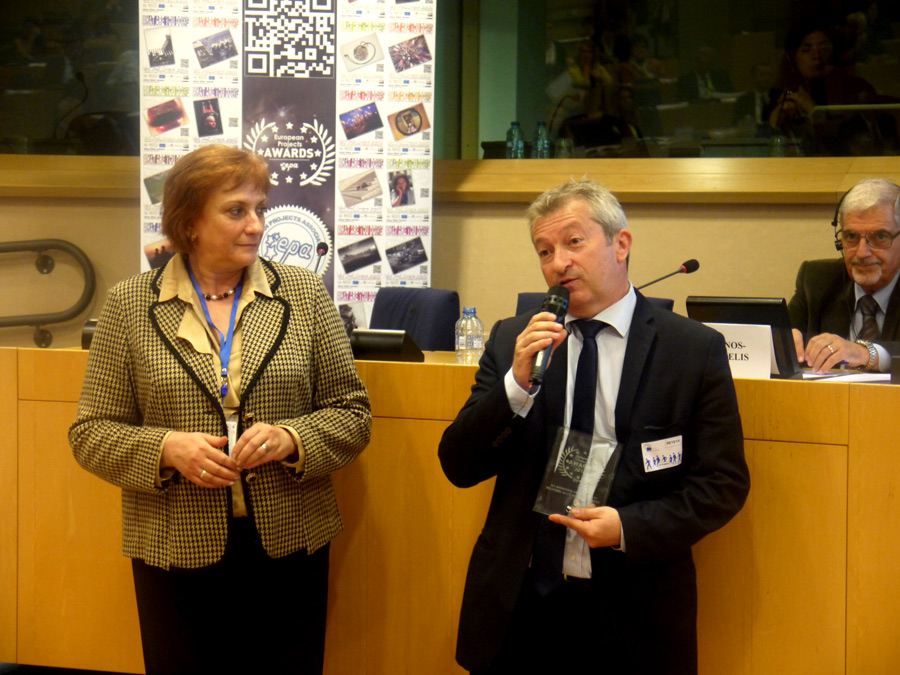 ---
10Niki-Eleni Nomidou, Founder and President of Sofpsi N.Serron, Association of families for the menthal health of Serres (Greece), achievements:
The Zero stigma, zero ignorance, zero excuse campaign to fight stigma in 21 high schools of Serres as well as the translation into Greek of the Finnish stories ''Mark's mum is depressed'' and ''Mia's dad is strange'' and their distribution to 24 primary schools of Serres were intended to sensitize children and adolescents to the issues surrounding mental health and inspire them to adopt anti-discriminating attitudes.
the project "The Caravan of Truth: Face to Face Conversations" is a promising initiative of SOFPSI N. SERRON, which has been noticed by EU Mental Health Compass as a Good Practice.
Annual open-air exhibitions of paintings created by mental health service users not only demonstrate how art can act as a medium of expression and self-discovery and change in internal conditions (spirituality, empowerment and self-validation) but also give the community the chance to gain an understanding of the capacities people can have when provided with the external environment that facilitates internal recovery.
World Mental Health Day festivities that started in 2002 to spread the message that there is no health without mental health and that mental health is among the priorities of a healthy society;
The ''All together…as one soul'' festival that constitutes the most innovative of SOFPSI N.SERRON's contributions to getting rid of the stigma on mental health.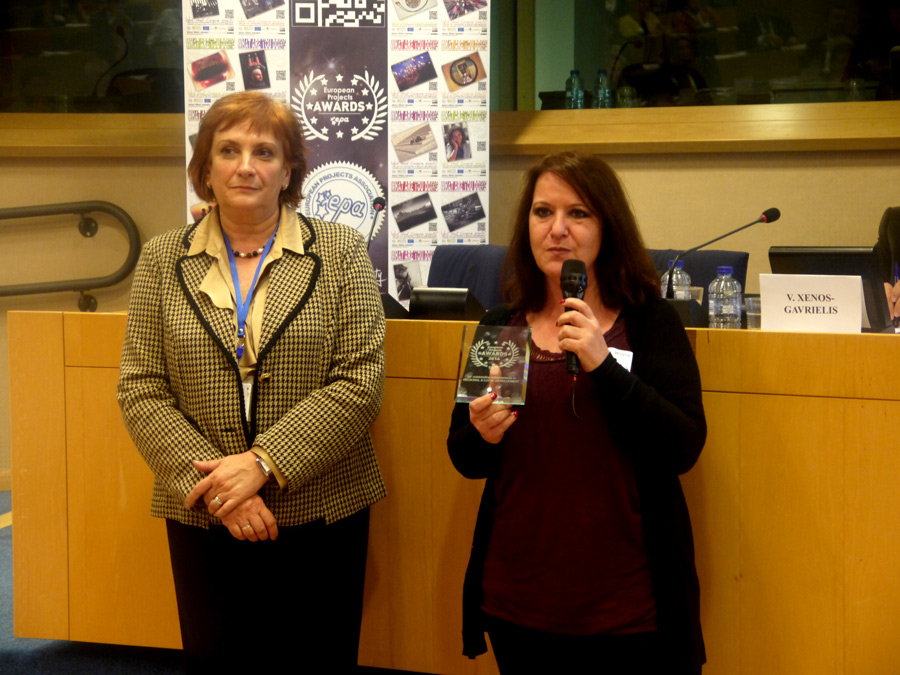 Niki-Eleni Nomidou-represented by her daughter Katarina Nomidou
---
11Geoffrey Saliba, Project Manager of Malta Business Bureau (Malta), achievements:
being the brain and muscle behind the development of the Malta Business Bureau's EU flagship project, entitled 'Investing in Water', a project financed by the EU's LIFE+ Programme. With the aim to identify a set of solutions allowing businesses, to reduce the amount of service water consumed during their operations. The project recently announced that enterprises collaborating with the project saved a total of 141, 000, 000 litres of water annually, amounting to quantified savings of Eur105, 000 annually.
determination and unrelenting ability to convince private economic operators to co-finance and cooperate in the project
outstanding leadership and motivation to the newly engaged staff who successfully ran the project throughout its 30-month lifecycle.
action-driven attitude and his capability to deliver despite the ambitious water-saving targets, which were not only achieved, but surpassed and the unrelenting commitment and ability to deliver in a timely and efficient manner.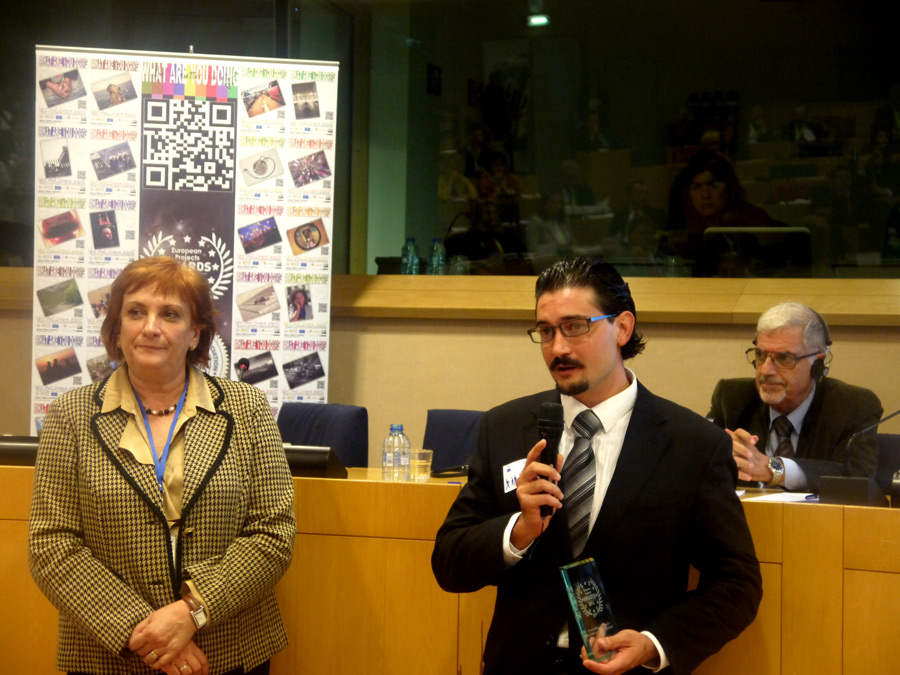 ---
12Jan Turna, General Director of Slovak Centre of Scientific and Technical Information (Slovakia), achievements:
building and operation of complex information systems developed for research and development
knowledge, experience, skills, vision that contributed to the institution progress and the successful start and realization of national projects supporting science, research, development and education
for the efforts – being the source of inexhaustible energy and ideas and able to find ways to implement them
For his national initiatives:

Search portal scientia.sk

From a single interface the portal makes it possible to search simultaneously in various free and licensed e-resources for academic community.

SK CRIS (CRIS = Current Research Information System)
The SK CRIS system contains a national database designed in compliance with European standards (CERIF data format). It stores data on research projects funded from public sources, data on research project outputs and the register of R&D organizations.
ANTIPLAG = CRTD + APS
ANTIPLAG is a nationwide system used obligatory by all Slovak higher education institutions. CRTD means Central Repository of Theses and Dissertations and APS means Anti-Plagiarism System. Such a nationwide and centrally managed implementation is unique in the world. ANTIPLAG is the winner of the European Prize for Innovation in Public Administration.
CREPČ (Central Registry of Publications and Artistic Activities)


CREPČ is a bibliographic database of publications produced by academics at universities in Slovakia.

NITT SK (National Infrastructure for Technology transfer)
NPTT (National Technology Transfer Portal).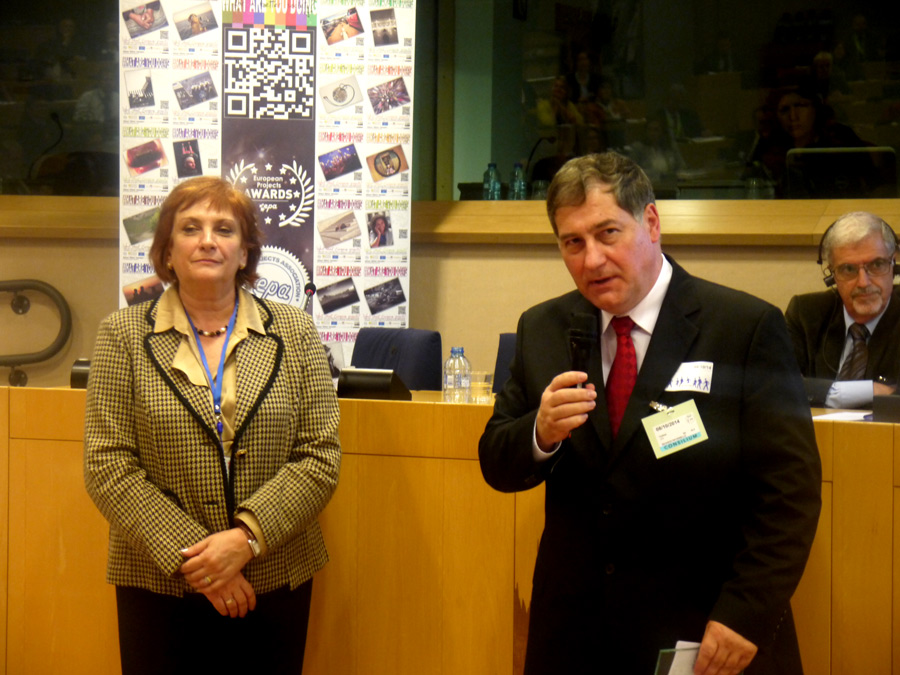 ---